Livestock Prices Increasing Continue in 2022, According to Economists.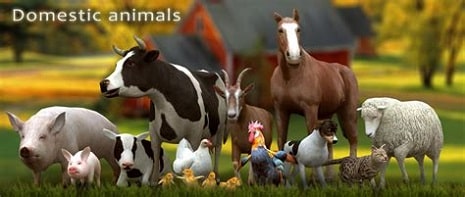 Livestock prices will finish strong in 2021 and should continue to rise into 2022.
According to Lee Schulz, Extension farm animals market research economist at Iowa State University, good prices usually result in hog herd expansion. That point, however, is debatable.
"I believe there is an equal chance of expansion or contraction," he says. "Right now, there is a lot of incentive to expand."
According to Schulz, prices in 2021 will be the highest since 2014. He predicts that prices will fall in 2022 but will remain "historically strong."
The big concern, he adds, is production costs.
"Costs were 30% higher in 2021 than they were in 2020," Schulz says. "Those are expected to hold in 2022, and we're not just talking about feed costs." We're talking labor, energy, services, machinery, etc. Those inflationary costs will be with us for the foreseeable future."
He claims that demand is still driving higher hog prices, but that demand must be maintained if prices are to remain strong in 2022.
Schulz expects lean hog prices to average between $81 and $84 per hundredweight in the first quarter of 2022, with prices in the second quarter ranging from $88 to $92.
He expects a price average of $85 to $90 in the third quarter, and a price average of $74 to $80 in the fourth quarter.
"We're looking at a yearly average of around $84," Schulz says.
Other variables, he says, will influence prices, such as the spread of African swine fever, the domestic and abroad economies, and product prices.
It took a while for cows and sheep prices to improve as the market kept working itself during 2020 and the COVID-19 pandemic, says Derrell Peel, Extension farm animals market research economics expert with Oklahoma State University.
"We're seeing higher cattle prices across the board," he says. "Retail prices have also risen. There is currently a large margin between market and retail prices, but I believe this will be re-aligned in 2022."
Peel predicts that feeder cattle prices will rise.
"I believe those prices will rise by 5 to 10%, though there will be some seasonal volatility," he predicts.
Peel believes feed costs will have an impact on margins, but he does not believe corn prices will skyrocket following a good harvest.
"Those costs, I believe, are already baked into the market," he says. "If you look at the futures market, feedlots have an opportunity to lock in some pretty good prices."
Peel advises feedlot operators and cow-calf producers to keep an eye on input costs. Hay prices, he claims, have been skyrocketing.
"We are probably where we are going to be when it comes to feeding costs. I don't see those coming down dramatically," he says. "Just keep an eye on them and be ready to lock in some numbers if you can."