What is Animal Husbandry? & it's Types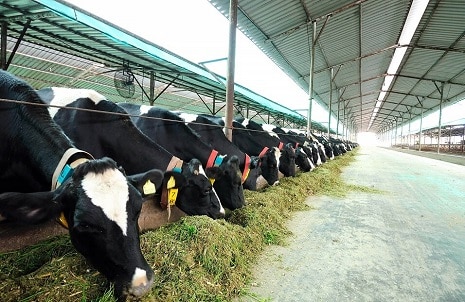 As we see and we know that humans are very much dependent on plants and animals for food. Humans raise animals for food products like meat, egg, milk, etc. and other uses are for leather, wool, fiber etc., so these are some of the uses of the animals. But, this is not animal husbandry. Animal Husbandry is taking care of animals, breeding them, selecting and raising them. Animal farming manages animals where their behavior is controlled, and their genetic qualities are improved for profit.
Animal Husbandry in History: What is Animal Husbandry?
It is a branch of agriculture that involves animal farming. The livestock farming history dates back to the Neolithic revolution Animals were domesticated in this era. The animals to be domesticated for food were dated back between 11000 and 9000 BC in Southwest Asia, and afterward, 8000 BC goats were followed and became an integral part of nomadic areas.
The idea of husband means to manage well and comes from an old meaning of husband. In the fourteenth century, husbands used to refer to managing the household and ownership. Now it refers to practical resource use or control, and in farming, the cultivation of animals and plants. In the olden days, livestock farming was a practice that farmers and shepherds used to raise animals. The modern age has brought about technological advancements that have made raising animals for food possible.
Types of Animal Husbandry
India is home to many distinct types of animal husbandry. These types are common in different states. There are many types of farm animals found in India. Here are some types of India's livestock farming.
1. Dairy Farming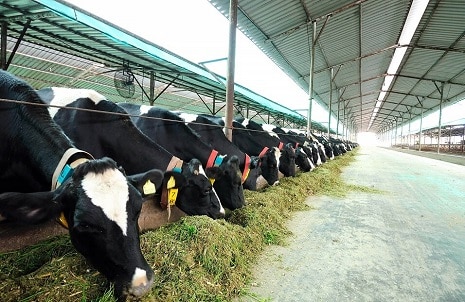 Dairy agriculture is a type of agriculture where milk is produced from domestic animals. Dairy is defined as the area where milk is produced from domestic animals. Dairies are animals that are used to produce milk. Cows, goats, buffaloes are the main contributor to India's milk production.
Dairy Farming's Advantages
It can begin with minimal investment.
Dairy farming is an eco-friendly industry.
Growing demand for the dairy industry.
To increase fertility, cow dung is used.
Biogas can also come from cow dung.
Government Scheme & Subsidy
Who can apply
Farmers, individuals as well as self-help organizations, companies, and others can apply. This scheme is available to anyone who applies.
Individual entrepreneurs are eligible to receive one-time assistance on all components.
You can help multiple family members if they create a different dairy unit within 500 m of each other.
Financial Assistance
Financial assistance will depend on the type, which is described below.
No. of Cows and Buffaloes
Investments
Subsidy
Case1

To establish a small dairy unit consisting of 2-10 cattle (cows/buffaloes).

For 10 animal units, INR 6 Lakh. The minimum unit size is 2 animals. Maximum limit of 10 animals.

– Subventions of 1.50 Lakh and 1.98 Lakh respectively for SC/ST persons.

– The maximum amount for one (one) animal is INR 15,000. SC/ST farmers are allowed to keep it at 20,000.
Case2

Heifer cows raised to produce up to 20 calves

20 calves, INR 5.50 Lakh

– Subventions for General category: INR 1.37 Lakh,

– For SC/ST persons: INR. 1.83 Lakh

– The maximum permissible subvention is INR 33,000 or (44,000 if you are an SC/ST farmer) for 5 calves.

Case3

Purchase of milking/milk testers/chilling equipment

INR 20 Lakh

– INR 5 Lakh aid for the General category and INR 6 Lakh for SC/ST persons
Documents are required
The person should be a bank defaulter.
When the loan amount exceeds INR 1, Lakh, the lender may use land paper as the mortgage.
Category certificate.
2. Poultry Farming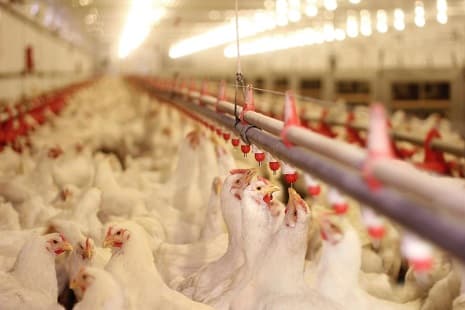 They raise domestic chickens for their poultry farming products. Gramapriya (chickens), Fayoumi (chicken), Kuroiler (chicken) are used in India for poultry farming.
Advantages of Poultry Farming
It required less capital.
Poultry farming may be possible in small-sized areas.
You can earn a high return.
It takes less maintenance.
This is an employment generator.
You can obtain easy bank loans.
Loans and subsidies for poultry farming
The government provides a subsidy of up to 25% for poultry farming.
For SC/ST class, the subsidy goes up to 35%
NABARD gives subsidies on poultry farming.
Any person can take a loan for poultry farming.
3. Fish Farming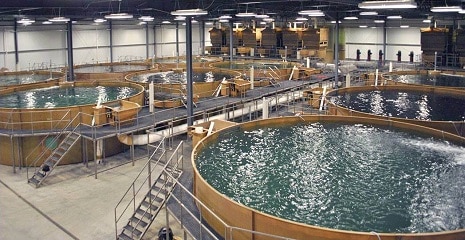 Fish farming is the commercial raising of fish in tanks or enclosed areas that include fish ponds is known as fish farming. It is also known as aquaculture. Some species are classified under mariculture. These important fish species are crap, salmon (catfish), and tilapia; these are produced worldwide and are one of the important fish species.
Fish Farming has its advantages
Fishes have a high protein content.
There are many species of fish that you can choose from around the globe.
Fishes are a very popular choice.
You can fish farm on a very small or large scale.
Brank also offers loans.
Farm fishes are more nutritious than wild fish.
Subsidy
Case – 1 -: Construction of new pools.
In the plain areas, Rs 2.50 lakh/ha Subsidy at 20 percent with a maximum of Rs.
All farmers, except SC's/ST's, will receive 40,000/ha. (25%)Rs 50 000/ha.
Three lakhs in the hill states/districts and North East region.
Subsidy at 20%, with a maximum of Rs 60,000/ha (25%) for all farmers, except SC's/STs who will get Rs 75,000./ha (25%).
Case – 2 -: Reclamation/Renovation of ponds/tanks
Rs 60,000/ha Subsidy at 20 with a maximum ceiling of Rs 12,000/ha for all farmers except SC's/ST is Rs 75,000/ha (25%)
Input costs
1. Finfish Culture- Rs 30,000/subsidy at 20%, with a ceiling at Rs 6,000/ha to all farmers except SC/ST's. For them, it will go up to Rs 7,500/ha (25%)
2. Freshwater Prawn Culture- Cost per unit Rs 1.20 lacs Subsidy at 20% with a limit of Rs 24,000/- per Ha
Running Water fish culture is available in plain and hilly areas.
3. 100 sq. Meters for Rs 20,000. The inputs cost of the above is Rs 4,000. Subsidy at 20% with a maximum of Rs.
4. 4,000/unit for all farmers. SC's and ST's will get Rs. 5,000/unit (25%). Maximum 3 units for each farmer.
Integrated Fish Farming
5. The rate is Rs 80,000. Subsidy at 20 with a ceiling at Rs 16, 000/ha for all farmers except SC/ST for them, it is Rs 95,000
4.Bee Farming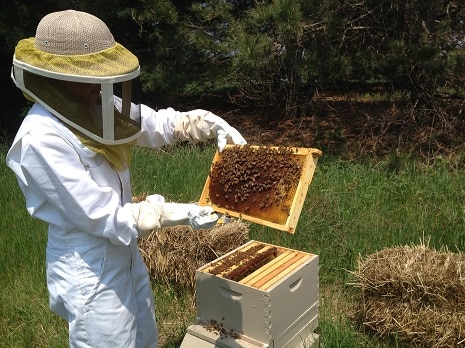 Beekeeping is a tradition that has existed since ancient times from the era of Buddhism and Vedas. Apiculture can be referred to as beekeeping and is growing in popularity. Honey made from bees is delicious and also healthy for humans.
Bee farming advantages
Natural honey is acquired from bee farming.
It contains zinc and phosphorus, copper, manganese, calcium, iron, pantothenic acids, riboflavin, and iron.
Honey is excellent for treating many health problems such as sore throats and swelling, soothing coughs, memory enhancement, and preventing low white cell count.
It is low-maintenance work.
Bee wax is used to make lipsticks, candles, lip balms, cosmetics, and creams, with many other things.
How to get a subsidy for beekeeping?
The Horticulture Department informs that farmers, gardeners, and unemployed youth can contact the Horticulture Officers or Deputy Directors, Integrated Beekeeping Development Center Ramnagar Kurukshetra, to receive the higher subsidy amount under government schemes. You can then apply for the scheme and get it.
These items will receive this much grant
Rs. 50 lakhs for the B breeder scheme.
Rs. 24,000 per bee colony and 50 cartons
Women's training in beekeeping: Rs 42 lakhs for cans and equipment; Rs 50 000 per group
Rs 25 lakhs per project for Customer hiring center
Honey and other bees cold storage up to Rs 80 lakhs for a maximum of projects of Rs 40 lakhs
5. Goat Farming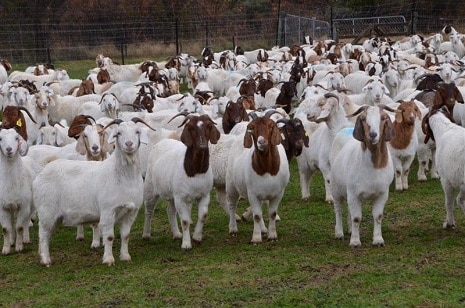 India sees a rise in popularity for commercial goat farming. India's goat farming business is becoming increasingly popular because it is a highly profitable and proven business idea. It is also a well-established livestock management department.
A huge market demand combined with a proper spread assures long-term profitability and sustainability.
But, the Indian market for goat farming and commercial goat farming has been adopted in large numbers by industrialists, large people in business, and other progressive producers. There are certain parameters for goat farming, such as location, breed, housing and Veterinary Service, etc.
There are different breed types like Jamunapari Goat, Boer Goat, Black Bengal Goat, Beetal Goat, Saanen Goat.
Advantages of goat farming
Production costs like infrastructure, feeding and treatment are less.
It is very easy to maintain a goat farm compared to other farm animals.
Goats can live with most agroclimatic conditions. The chances of contracting diseases in goats is much lower.
They are smaller in size but reach slaughter age faster.
It is a common product of goats, including meat and milk. The product is widely accepted for consumption around the world.
Subsidy
Under this scheme of NABARD, the borrower may be entitled to receive 25-35% of the money spent on goats as a subsidy under this scheme.
BPL categories and SC/ST people can receive subsidies up to 33%.
OBCs get 25% subsidy.
The maximum amount is Rs. 2.5 lakh
6. Pig Farming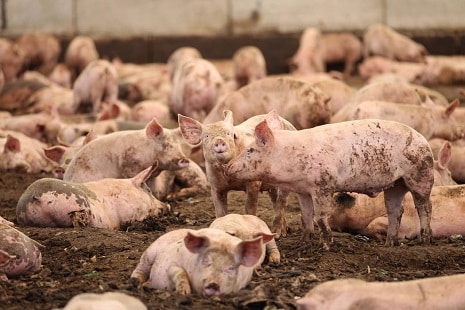 India's pig farming industry is one of India's most lucrative and profitable businesses. Many people have been successful in commercial pig raising. Because pigs are prolific breeders, they can produce up to 14 piglets per year. This piglet makes commercial pig breeding a good option.
Pig meat Pork is in great demand due to its high protein and delicious taste. Because pigs are prolific breeders, they can increase the number of animals on the farm by as much as twofold within a relatively short time. Pigs have a faster growth rate than other livestock belonging to the same type.
A basic understanding of pigs is essential to becoming a successful pig farmer. This pig includes selecting high-quality pig breeds, constructing a secure and safe shelter, and managing pigs. Prepare a plan for pig breeding that will include all financial aspects, from buying pig breeds to marketing them.
Advantages of pig farming.
Pigs are not able to live inexpensive housing. Therefore, commercial pig farming is not a big investment.
There are no complicated steps to setting up or managing commercial pig farming.
The best part is that you can retain nearly 70 to 80% meat of the bodyweight of pigs (carcass Return).
Pig meat is highly in demand, both on domestic and foreign markets.
Except for pig fat which can be used as poultry feed, the other byproducts from pigs, such as hams, bacon, sausages, lard, and pork (meat), have a large market worldwide.
Subsidy
The government of India provides the subsidy as follows.
The subsidy provided by the government for Commercial rearing units for 3 sows and 1 boar at a 25% level subsidy ceiling of Rs 25,000.
The subsidy for the pig breeding farms for 20 sows and 4 boars at 25% level subsidy ceiling for Rs 2,00,000.
The subsidy for the retail pork outlets with facility for chilling at 25% level subsidy ceiling Rs 3,00,000.
Importance of Livestock Production
India's livestock management and production are improving every day. There are many benefits for consumers, and profit for producers is increasing from animal husbandry. Therefore, livestock farming is very important. Let's take a look at its importance.
Sustainable Production- Livestock raised using natural resources and no pollution. It is safe for both workers and consumers also it is economically feasible.
Provide Nutrition- It provides a healthy diet. A few doctors and scientists recommended meat consumption to ensure a healthy lifestyle.
Farming Development- As a result of the increasing demand for animal products on the market. Our country and all of the agriculture are growing quickly. The livestock sector, too, is growing.
Socio-Economic Development- It aids in developing the social economy by creating income and employment for the nation.
Contribution From Livestock to People
The livestock provides food as well as other goods to the people.
FoodThe livestock is responsible for providing food products like milk, meat, eggs, and other animal products that can be used to feed humans. India is the world's largest milk producer. It produces about 176.34million tons of milk in a single year (2017-18).
It produces about 95.22 Billion eggs annually and 7.70 M tonnes of meat each year. At current prices, the value for livestock sector output was Rs 9,17.910 crores during 2016-17. This amount is roughly 31.25% more than that of the agricultural and related sectors.
At the constant price, the output from livestock was around 31.11% of that from total agriculture. India's total fish output was 12.61 Mtn during the financial years 2017-18.
Fibers and skinsThe production of wool and hair from livestock is also aided by the animal's contribution to pelts, hides, or wool. Leather is the most important product, with high export potential. India produced approximately 41.5 million Kg of Wool per Annum in 2017-18.
DraftIndian agriculture is dependent on bullocks. Despite numerous advancements in Indian agricultural operations using mechanical power, Indian farmers in rural areas still rely on bullocks when performing various agricultural operations.
Bullocks have a significant impact on fuel savings, which are essential inputs for mechanical power like combine harvesters, tractor tractors, and so forth. Many other animals can be used to transport goods. These include donkeys, ponies, horses, mules, camels, and mules.
Ponies and mules are the best alternatives for transporting goods in areas like hilly terrains. These animals can also be relied upon by the army to transport various items in high-altitude areas.
Dung and other animal wastes:– Dung and animal wastes can be used as farmyard manure. They are worth several crores. It is also used for fuel (biogas), dung cakes can be used for construction as poor man's cement.
Storage:– Because livestock can be taken care of in an emergency, it's considered a moving bank. They serve as capital. For many farmers, it is the only resource they have. Livestock can be an asset and can also serve as a guarantee in case of emergency to get loans from local sources, such as money lenders in the villages.
Weed control:– Livestock are used to control weeds, brush, and plants.
Cultural:– Livestock can provide security for owners and boost self-esteem, especially when they have high-quality animals such as bulls, dogs, cows or buffaloes.
Sports/Recreation:– People also use bulls, cows, rams, and other animals for sport and competition. Despite the ban, bullfights (jalli kattu), cockfights, ram fighting are all very popular during holidays.
Companion pets:– Dogs are trusted companions for their loyal nature and faithfulness. If the number of nuclear families increases and the elderly are left to their own devices, pets such as cats provide companionship and comfort.
Role of Livestock in Farmer's Economy
The economic success of farmers depends on the health and well-being of their livestock. India has a mixed agriculture system. A mixture of crops and livestock is where the output from one enterprise becomes the input, thus maximizing resource efficiency. The livestock serves farmers in many different ways.
Income:– Many Indian families have livestock as an additional source of income, especially the resource-poor who keep fewer animals. If they are in milk, the milk of cows and bulls will provide a steady income for the livestock farmers. For emergencies such as marriages, sick person treatment, home repair and maintenance, income from sheep or goats is vital. The animals are also useful as assets and banks that move, providing economic security for the owners.
Employment:– India is home to many rural people who are less literate than skilled and rely on agriculture. However, agriculture can only employ for 180 days in a given year because it is seasonal. The livestock industry is vital for the livelihood of landless or less-affluent people during lean seasons.
Food:– Livestock owners have access to important animal protein sources such as milk, meat, and egg. The per capita availability of milk is around 394 grams per day in 2018-19, while the annual intake of eggs is 74 g/annum in 2017-18.
Social security: The animals provide social safety for the owners in terms of their place in society. The landless and the families that have animals are more financially secure than those who do not. In many parts of the country, it is very common to give animals as gifts during marriages.
Indian culture has a tradition of raising animals. Animals are used in various religious and socio-economic functions. Cows may be used as housewarming animals; rams (bucks), chickens (chickens) are used during festive times. Bulls and Cows also get worshipped in various religious ceremonies. Their owners love many animals.
Draft: Indian agriculture is dependent on bullocks. Bullocks play an important role in Indian agriculture, especially for marginal and small farmers who need to plow, cart, and transport both inputs & outputs.
Dung: In rural areas, dung is used in several ways. It can be used as fuel (dung cakes), more fertile (farmyard manure), or plastering material (poor man's cement).